.:huling hirit sa taginit:.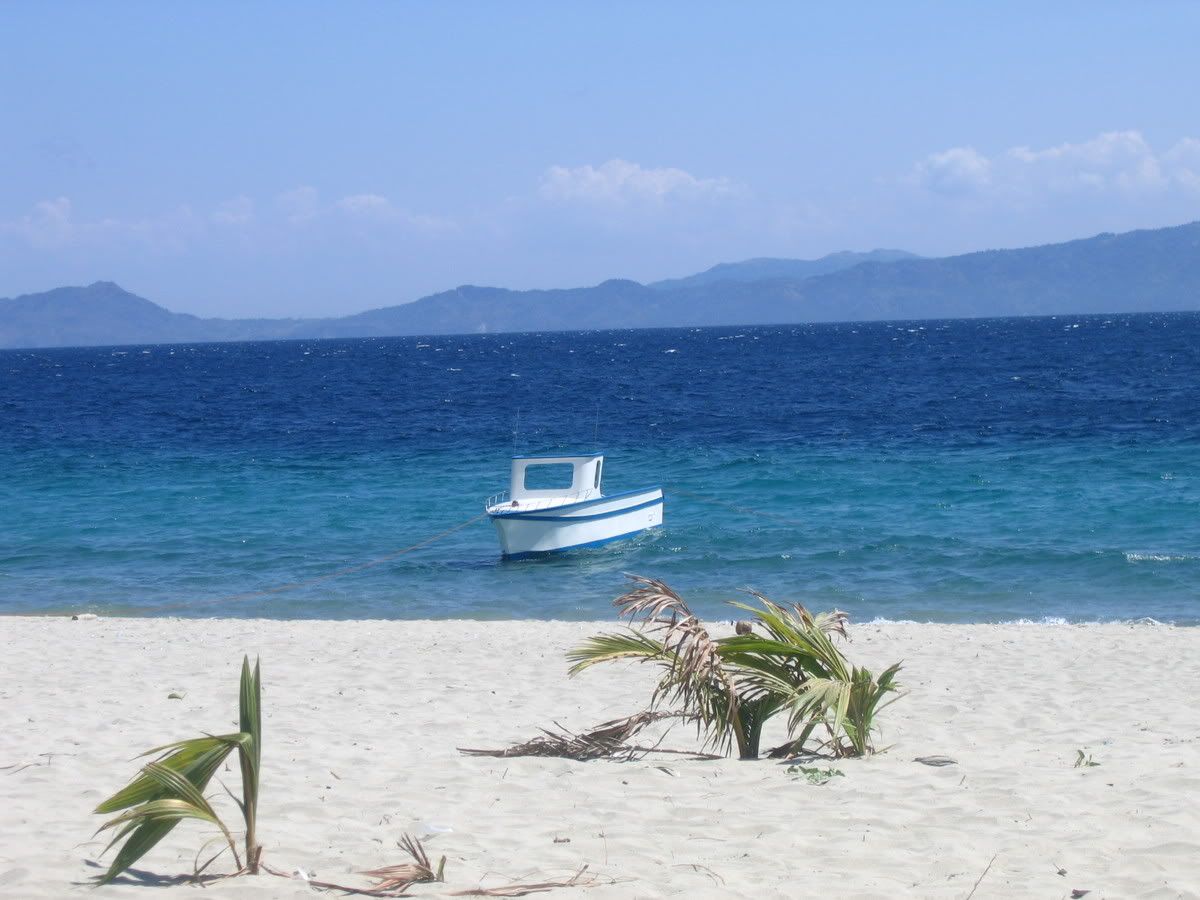 The shores of Talipanan Beach in Puerto Galera... saturday, May 7, 2005...Planned time of departure was 4am, venue: Wendy's Buendia. I didn't worry about being late since i only lived a few blocks away from the bus statin in Buendia. Though i was confident that i'll arrive on time, i still made sure that all of my things are packed the night before we left(which was unlikely of me, i usually cram...hehe). The night of May 6, 2005 Friday, i was with gem at glorieta, he fetched me in my office then met up wid frends at the mall. Finally, i was able to introduce him to my frends...proof that he's not just a figment of my imagination... around 11pm we bade each other goodbye then i started to pack my things...vwoala! it's a miracle that i was able to fit all of my things in juz one bag) i kept tossing and turning on my bed... checking on the time... 't'was juz around 1am'... zzzz...zzzzz..zzzzz...wid my cel fone juz within my reach, i saw d red light flashing (syn that there's a missed col or unread text message)...i juz ignored it and dozed off again. There it was again, continuously flashing that red light... finally i had pulled up enough strength to see who or wat it was...to my surprise someone was calling me at 4:30 am.. Porchop!!!!!!!! then there it reached it's maximum rings and my fone was unattended at the other end of the line... i gez i was too tired n ignored the call.. 5, 10, 15 minutes and i came to my senses... i saw other missed calls, from buley, bils!! then i stood up, woke my mom up and hurried to freshen up... i was freakin' LATE!!!!!!!! hahah the rest of the gang was trying to convince the bus driver to wait but it was already filled wd angry passengers who juz can't wait to reach galera!

a few minutes later... there i was alone in the bus with strangers headed for galera..scared for it was my first time to travel alone going to the port of Batangas... but happy coz i get to join my frends :) the funny thing was, they left 30 to 45 min earlier but i arrived first at the port :) and d rest was history...