TARABOKS
TARABOKS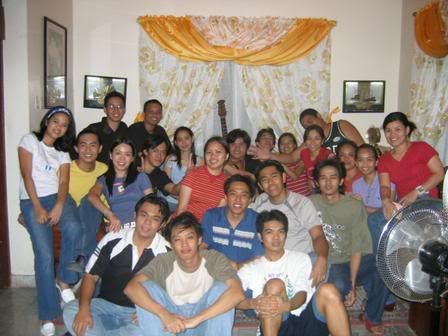 Dec 29-30, 2004 (Cabuyao Laguna)

My beloved barkada...now that we all have our own separate ways to go to, all i wish is for us all to finally achieve wat we've been dreamin' of...
I am so glad to have been a part of taraboks ( name given by irvin *guy in front wearing wyt shirt* , which up to now i don't know wat it means)...thanks to these guys i was able to enjoy my college years...hope that it doesn't juz end der...im wishing to see more of you guys!
Hanggang sa muling pagbabalik.. Kudos to Taraboks!