perfect...
yes...everything seems to be perfect...there's no perfect life..only perfect moments! (as quoted from roland heheh) i woke up so early with a smile on my face...i can't stop smiling...the feelings which had been kept for so long have been unleashed! it's like a new life for me,,, bagong kilig moments,,, lahat bago sa paningin ko,,, i juz pray that this feeling would last if not forever,,,kahit for the rest of my days,,, yes! i sound corny...mushy na kung mushy! wat can i do... i was touched wen he sed "tama na pagpipigil"...that was the exact same words i told myself wen i decided to love him...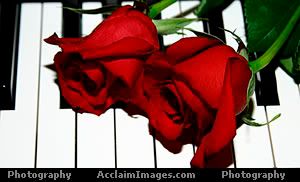 This is how the pieces fit?
Shouldn't even try making sense of it
How we ever came this far
but I don't know what they are
So blame it on my heart, oh
Love

is just a

chance

we

take
But then love demands a leap of faith
i juz hav to fight this pessimistic side of me... i can't help but think...is this for real? i juz can't believe that this time i finally got wat i've been asking for...or is it really wat i wanted? truly, there's no satisfying my desires... but then again...love conquers all...